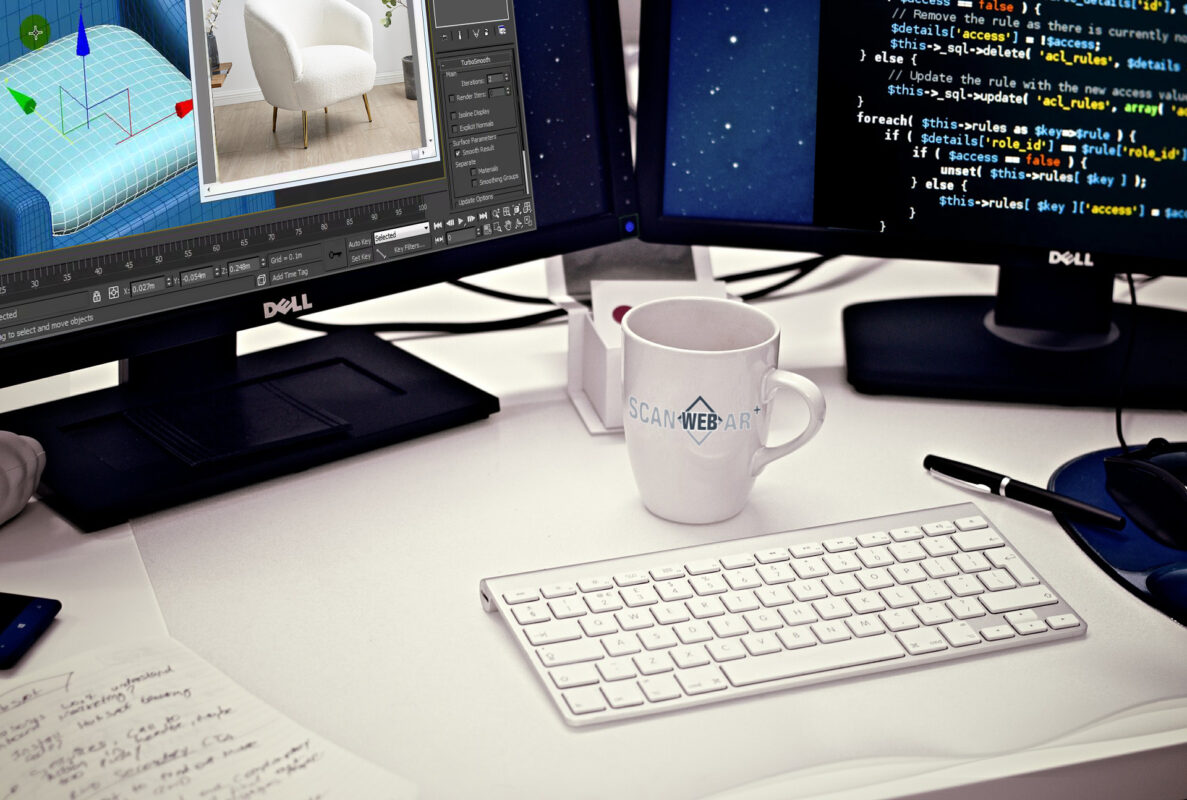 the world of scanwebar
ScanWebar is a high-tech innovative company, whose main focus are Cross Reality technologies including Webar, AR and VR. The company is a part of scanAR – a proprietary augmented reality platform, which was founded in 2011.
The ScanWebar team is powered by inspired and motivated 3D designers, software developers and managers. The team is a unique combination of experts, who have deep knowledge in areas like BIM technologies, XR technologies, Furniture business and e-commerce as well.
The company provides full-cycle web augmented reality service for e-commerce, which aims to bring the augmented reality experience right into the mobile browser of your customers.
So naturally, the next question is how to develop business ideas like webAR for your e-commerce business?
get started now